Allwater custom boards for people who take their fun VERY SERIOUSLY.
Allwater:  Mariner
This board is a smooth surfing machine. It's like having two boards in one. A high-performance surfboard in back with a front end designed to nose ride like a champ and be out of the way when you're on the tail and carving.
Highly evolved constant rocker and concave Single to double allows this board to surf like a short board and nose ride like a longboard. My ideal size is 3 feet taller than my height. My recommended fin set up is a 4 1/2" sidebyte with the 3-D Redtip large which brings the performance to a whole new level of maneuverability and nose riding performance. I ride mine a little heavier with a nod to more swing weight and old school log moves.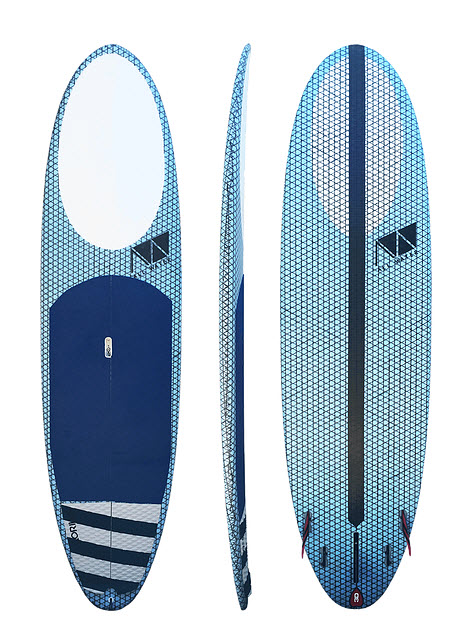 Suggested Dimensions
8'0 x 28.5″ x 4″ (105.4L)
8'6 x 28.75″ x 4″ (113.4L)
9'0 x 29″ x 4″ (121.4L)
9'6 x 29.25″ 4.25″ (137.2L)
10'0 x 29.5″ x 4.38″ (150.3L)
10'6 x 30″ x 4.5″ (165.0L)