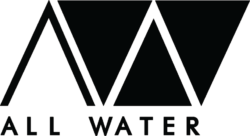 SMALL BUSINESS
ASSIST / COLLABORATE / GUIDE
Full service Small Business tactical assistance designed to support pressing operational and strategic demands when hiring additional skilled employees is not an option.
BECAUSE TIME IS MONEY
As Business Owners ourselves, we know how critical every minute of the day can be. We also feel it is very important to live life and not let mounting work obligations dictate your happiness. But, we also know you can not ignore these obligations.
How does one keep their head above water?
The secret is finding a balance. We all carry amazing skills and strengths that vary from one person to another. Some of these skills have resulted in great life success while others fall short of helping achieve that balance.
One of Allwater's greatest strengths is maximizing business efficiency through details and organization.
By implementing highly skilled and hyper effective tactical support, we've helped numerous Small Business Owners achieve their balance so they too can get back to what they do best.
It would be a privilege to do the same for you.
GAME CHANGER. RESOURCEFUL. SHARP.
Early on, I knew I was not one to sit idle. I always wanted more. But I also recognized it would require education, passion and plain "roll up your sleeves" hard work. I sought out experiences that were diverse and that forced me to be challenged while taking a leadership role.
In addition to the wealth of knowledge and experienced I gained, I also learned a significant amount about patterns and how to effectively get things done.
No matter what tack you choose in business and in life, there are road maps that can take the stress out of being successful. Let me put those road maps to work for you.
– Holly Evans, Allwater Vice President
15+ Years in Corporate Marketing and Sales – One of Minneapolis/St. Paul's Top Producing Ad Executives

Executive Director of the Stand Up Paddle Industry Association

Appointed Board Member (Vice President) on Civic and Industry Boards

Co-Chair and Organizer of Numerous Philanthropic Events and Sporting Races

Bachelor of Science in Business with an Emphasis in Marketing and a Minor in Communications

Quickbooks Online Certified ProAdvisor   

Strengths: Detail-Oriented, Resourceful and Strategic

Strong Midwest Work Ethic
GET BACK TO WHAT YOU DO BEST
What TASKS are KEEPING you from achieving the goals YOU want to achieve? We'd love to help.